Being a parent in 2020 presents all sorts of conundrums that our parents' generation had no cause to consider. The rise of the internet, particularly over the last two decades, has changed the way we live our lives. It is not uncommon for a toddler to own and confidently use a tablet. Some children are even able to tap and swipe on tablets before they can walk or speak in sentences.
Children under the age of ten may frequently have access to your smartphone, tablet or laptop. Some young children even have a device or their very own. These electronic devices give them entry into the online world. As parents, we should understand what our children are doing online, and how we can help them to stay safe.
One social media site that has risen in popularity is TikTok. This platform has gone "viral", garnering more than one billion users worldwide. If you find yourself with TikTok safety concerns, you're certainly not alone.
What is TikTok?
TikTok is a social media platform popular with not just adults, and also teenagers. It allows users to share short videos, between 15 to 60 seconds in length, with other users worldwide. Videos may include clips of users lip-syncing, singing, dancing, cooking, taking part in a challenge or even footage of pets.
Essentially, the video can be of anything that your child chooses to upload. Videos are often meticulously edited, with care taken to add text, emojis or backgrounds to enhance the end result. Friends and other users can then react to the video, boosting its ratings. This draws other users to react, comment or follow the user for future videos.
Is TikTok Safe?
Understandably, many parents have concerns about TikTok. Part of this worry may be because parents are unsure what TikTok is or how it might affect their child's safety or emotional wellbeing. When used appropriately, TikTok can be a fun app that helps children with creativity, filming and editing skills. But for this to remain true, parents must remain vigilant to what their children are doing online.
We understand that children's internet use can be concerning to you as a parent. Whilst TikTok can be fun, it can also be a source of addiction and a platform for bullying. It can create problems regarding your child's safety and greatly compromise their privacy, not only amongst friends but strangers too. We have therefore created this guide to the five problems with TikTok to help you identify threats your child may face when using TikTok.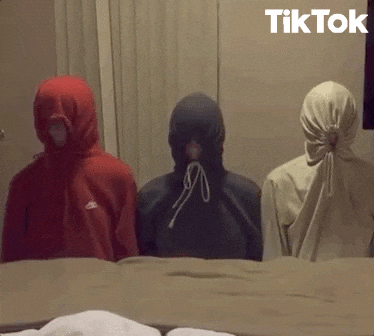 1. Public Accounts
A child simply needs to have the app downloaded to start posting videos to the world. A young child may not realise the need to keep their personal, or identifying details, private when online. They may find their videos with comments by strangers, or be enticed into a conversation with someone they don't know.
All TikTok accounts are automatically set to "public" by default. This means that any user on TikTok can see what your child posts. Unless your child alters their privacy settings, an unknown user can 'react' to your child's videos, for example, by 'liking' the video, leaving a comment, or sending a direct message. The ease of this online interaction between children and strangers can be an unknown danger to parents. In the digital age, it is now much easier for someone unknown to your child to strike up a conversation with them. In addition, there are reportedly online predators who use the app to lure children.
Even if your child has a private account, a security flaw meant that hackers could access accounts to obtain personal data, change privacy settings and add or delete videos. This sort of TikTok danger can be a real concern for parents, especially when it comes to hackers potentially gaining access to information about their child. This is another reason to carefully monitor what your child is doing online.
2. Age-Inappropriate Influences
TikTok is supposed to have an age restriction making it accessible only to children aged 13 or over. Even when being used by teenagers, the app recommends TikTok is only used with proper parental guidance. Unfortunately, in reality, parents may be unsure what their children use their smartphones or tablets for. Due to other pressures and busy schedules, parents may neglect to monitor their child's phone or tablet for any hidden dangers.
Despite the recommended age restriction, we have seen too many children as young as seven or eight developing an interest in TikTok. Whether it's from seeing it on someone else's phone or tablet at school, or when they are sharing a device with older siblings, cousins or friends. You don't need to have your own TikTok account to watch videos posted by other people. Hence, young children can be exposed to TikTok very easily.
Extreme videos posted on TikTok can affect impressionable children. The recent "skull breaker challenge" was posted and reposted numerous times to attract attention, likes and followers. Whilst the original aim might be to make viewers laugh, if copied, it could result in serious injury to a child's body. Similarly, "hashtag" challenges might be designed in the spirit of good fun, but are often not healthy or appropriate for children and teenagers.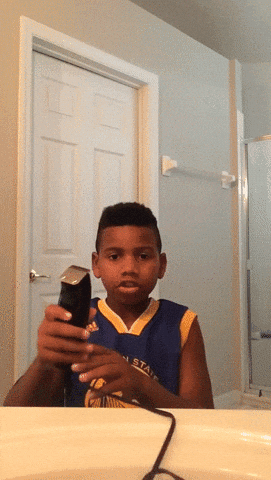 3. Sexual Content and Bad Language
Many adults, teenagers, and children use TikTok. Like other social media platforms, inappropriate content can creep in from some users. As public accounts allow anyone to watch the videos posted, children can be exposed to videos that contain sexual content, nudity or swearing. They might also be exposed to inappropriate behaviour or illegal activities such as drug use or underage drinking. Children may see comments left by other users that are sexually explicit, demeaning or could be classed as harassment. In 2019, a BBC investigation found that some adult users wrote sexually explicit comments on videos posted by children as young as nine. Even worse, TikTok did not remove all of the users making inappropriate comments.
It is difficult to completely control what your child sees online, and your TikTok safety concerns are certainly valid. Children are impressionable, and they may be keen to emulate risky or inappropriate behaviour they see in TikTok videos. This could lead to injury, embarrassment, or even illegal actions.
4. Bullying, Hate Speech and Harassment Risks
The Financial Times found evidence of violence, hate speech, bullying and sexually explicit content on TikTok. Sometimes these occur on trending topics with millions of posts. Bullying used to be confined only to school hours. With many children having access to smartphones or tablets, bullying can continue around the clock even when children go offline.
As with all social media platforms, your child can make digital connections with their classmates on TikTok. Sadly, these connections are not always kind or supportive. Users can abuse the platform when they bully, belittle or harass another. If your child posts a video, other users may mock them for their appearance, their voice, or bully them using misogynistic or homophobic language. An innocuous video that your child makes about their favourite toy, popstar or hobby could become a vulnerability that bullies prey on. This can have a huge effect on a child's emotional wellbeing and self-confidence. Keeping an eye on the safety of your child when they are online is thus, of paramount importance.
5. TikTok Addiction
Like many other social media platforms, parents may be familiar with the risks of addiction. Whilst allowing your child to use a smartphone or tablet can be empowering in terms of educational apps, current affairs and digital communication with relatives, having access to apps can also be a big drain on time. This is especially true when children are using social media platforms now. Although watching short videos might be a fun activity, children can quickly find themselves falling down the internet 'rabbit hole' in an endless cycle of clicking on videos with no desire, or self-control, to stop.
TikTok is addictive for both adults and children. Once a child starts using TikTok on a regular basis, they may find it hard to stop using it. TikTok users reportedly spend an average of 52 minutes using the app every day. Some children may be spending far longer in the app.
Many parents may feel that this time could be better spent doing homework, taking part in a sport or hobby, and playing with friends. For this reason, there is a digital wellbeing setting that enables parents to set a time restriction to stop their kids from spending too much time on the app each day. The fact that this setting is in place should suggest to parents that some caution is required if your child is using TikTok, or has access to an internet-enabled device.
TikTok & Digital Awareness
If you have concerns about your child or teenager using TikTok, it is important to act on them. The availability of smartphones and tablets for very young children means that this younger generation now has access to a world that we as parents may understand little of.
Supporting your children with internet safety and online wellbeing, as well as making the dangers of talking to strangers online clear, can be seen as steps in the right direction. By not becoming complacent, you can remain vigilant to the signs of online threats or dangers.
---
You may also like:
Parenting in the Digital Age: How to Strike a Balance
Cyberchondria? Cybersickness? Nomophobia? (Digital Parenting Terms You Need To Know in 2020)